Pilot Cart can be easily connected to most all third party websites and parts diagrams vendors to allow effortless customer checkout with your payment processor and shipping rules. By following the steps below you can setup the basic Pilot Cart core features. One or two additional steps may be required by the website you are connecting to. If you already have a Pilot account start with step four.
1. Signup for Pilot DMS http://www.pilotdms.com/signup.html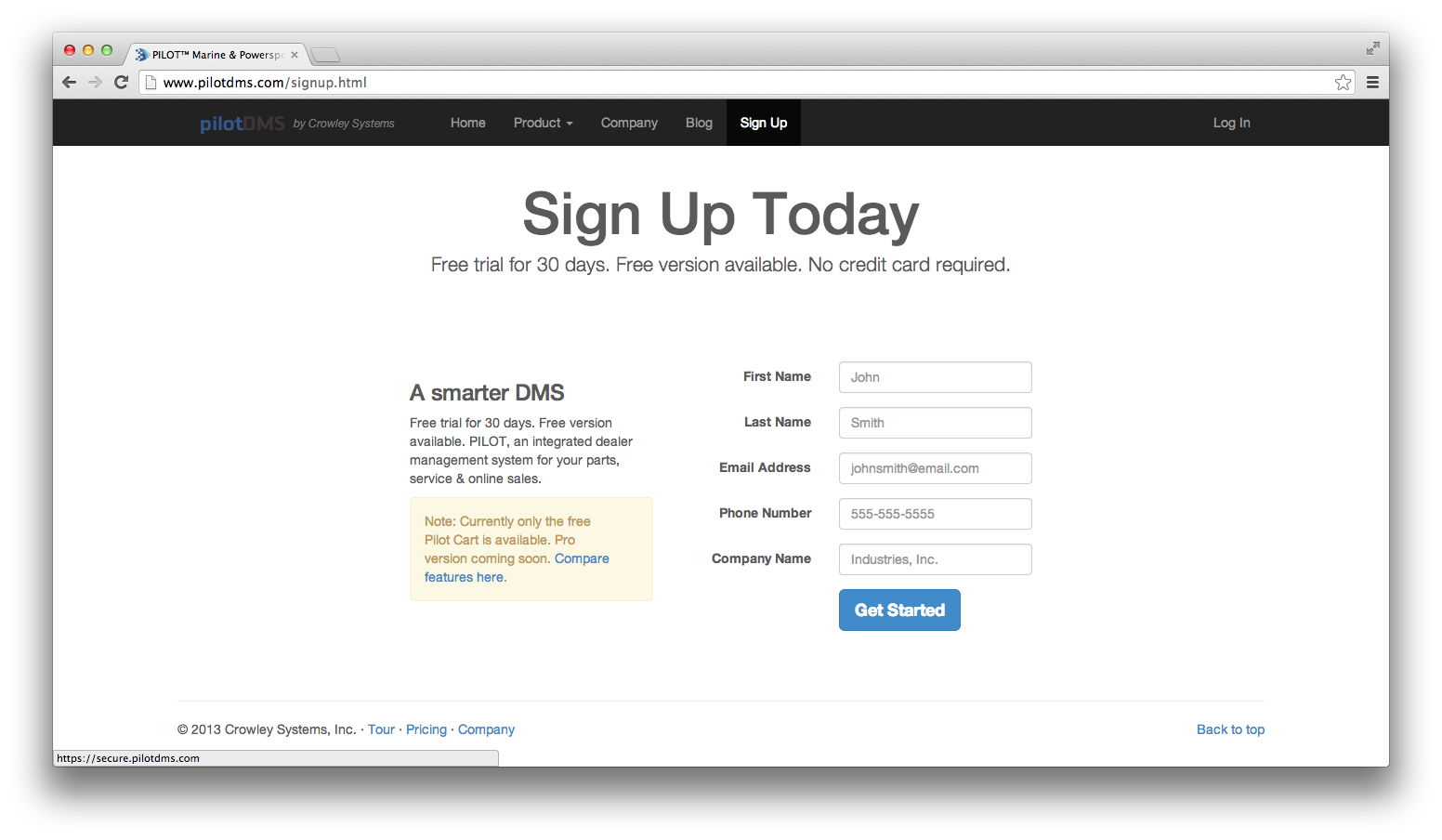 2. Wait for the email which contains your password and login at https://secure.pilotdms.com
3. Finish the Pilot DMS signup by filling in your dealer information. Please make sure it is accurate as this will be used to verify your dealer information. Only factory dealers will be able to use Pilot Cart with thrid party parts diagrams (however all dealers can still use Pilot Cart with their own website)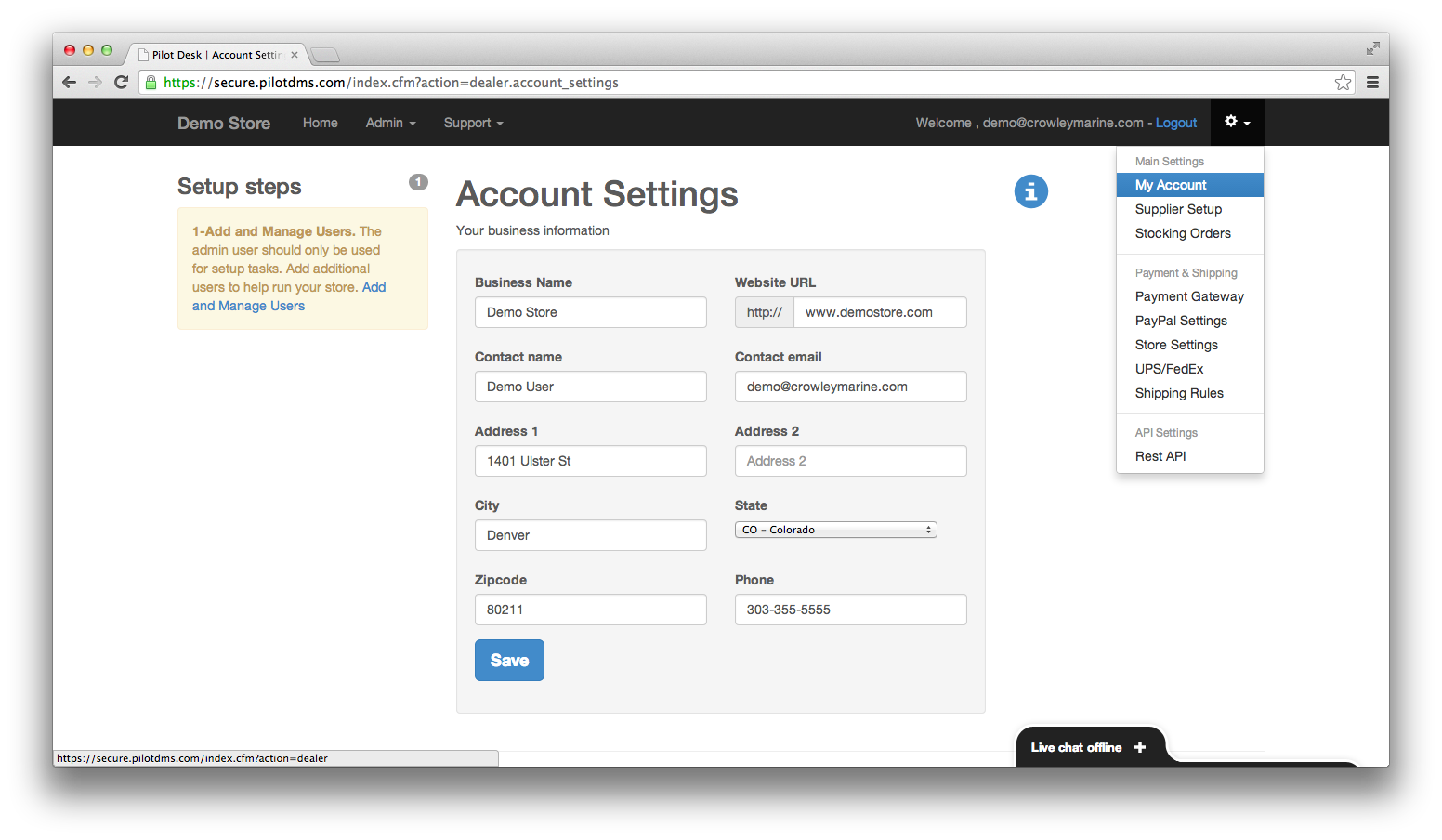 4. Add your managed suppliers ie Yamaha Marine or Mercury Marine. This will tell us which parts catalogs to display and what pricing to use.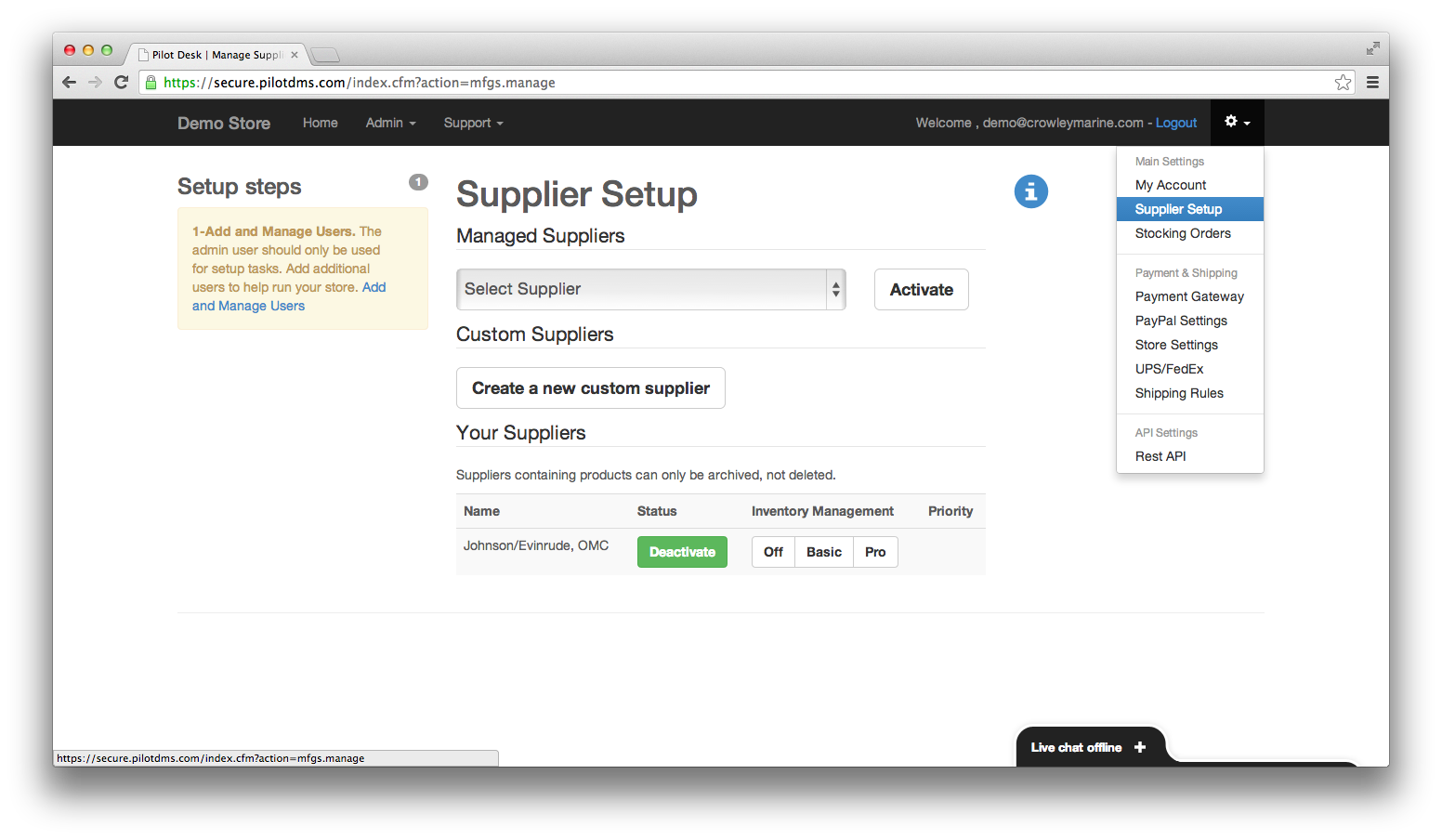 5. Setup your payment processor or merchant account. A payment processor is similar to your in store credit card swipe terminal, though online only. They accept credit card payments and send the money to your bank account. We recommend Stripe and PayPal, for pricing and ease of use (we have no relationship with them), however Pilot Cart works with over 52 other processors as well. Once setup you can enter your credentials in the Payment Gateway setting and you are ready to go.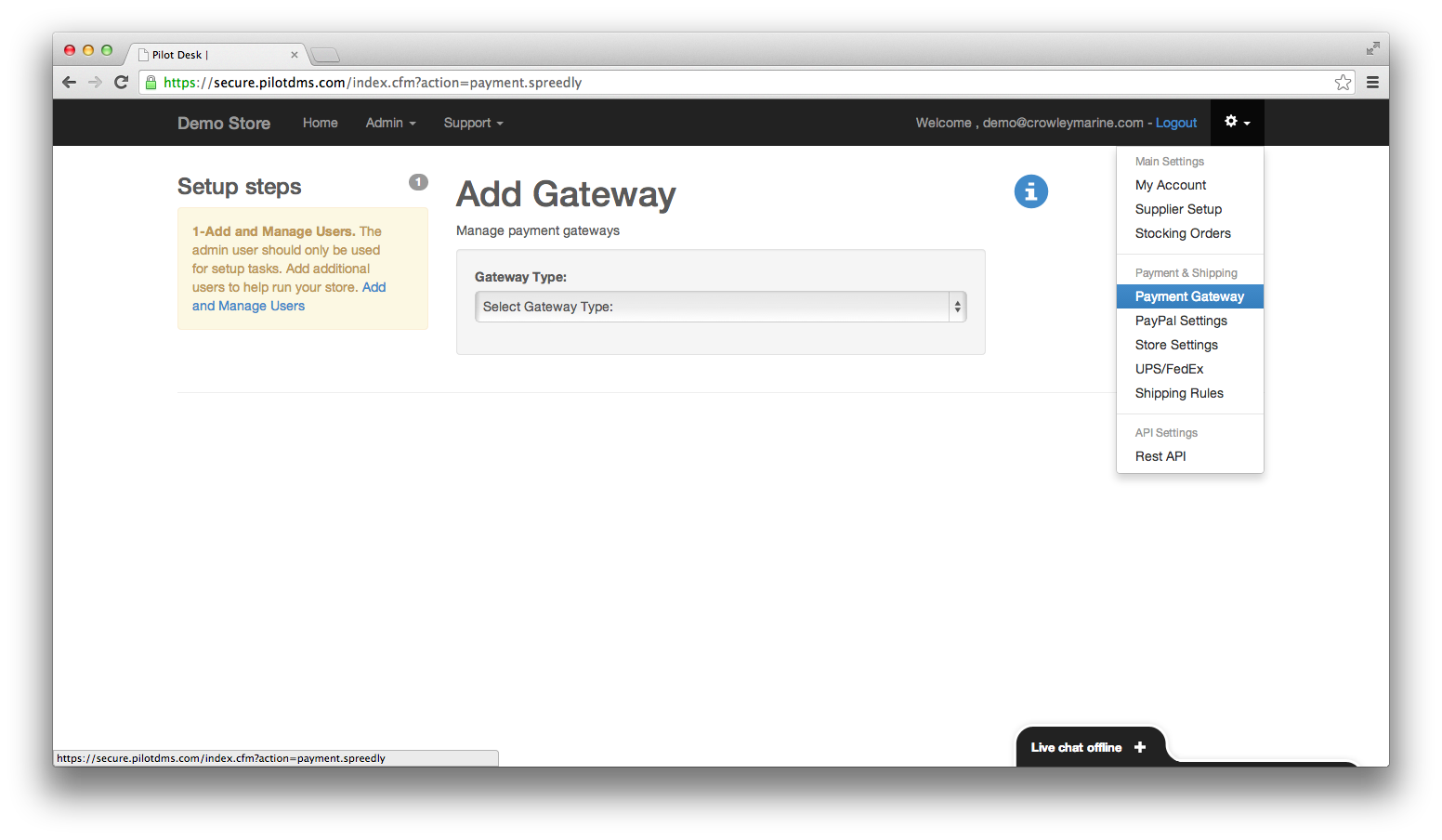 6. Setup your shipping rules for customers to determine shipping rates based on pricing, weight or a combination of the two. Optional: Enter your UPS and FedEx account credentials for live rate calculations. That's it! You are ready to start accepting orders through your Pilot Cart.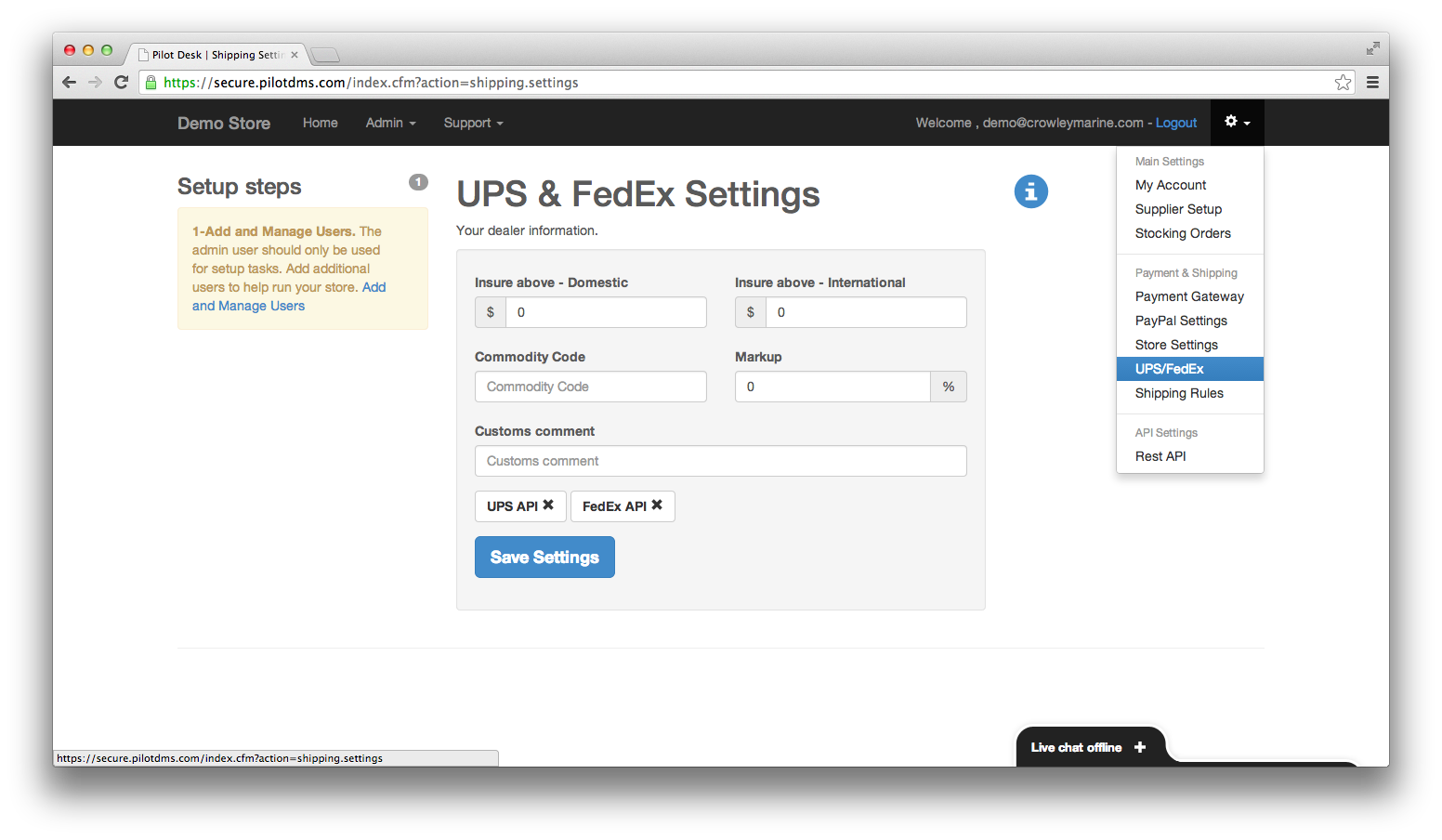 comments powered by Disqus